Read what others are saying about us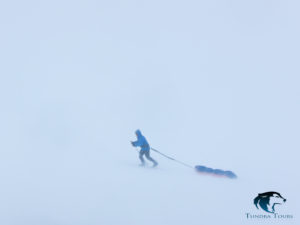 Gotta put up a review (my first one) this was an amazing trip my guide met me at the airport and from there the excitement mounted. We prepared for the expidition by doing some training and climatization locally. Prepared all our gear, pulks and readied ourselves for the wilderness. And wilderness is what we got, it was white, wild, windy but altogether pieceful and quiet. For me the feeling of you and the raw elements is heaven. Tundra Tours were excellent, the equipment superb, the food well hot and tasty after a hard days trecking. Bernie was a world class guide and I have been on many serious and savage adventures in my life!! A must do, thanks Bernie and Tundra Tours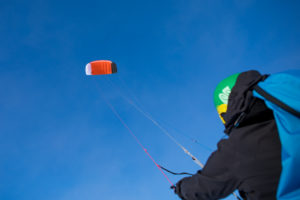 We had some great two days on the frozen lake in
Røyrvik
with
Tundra Tours
. I knew nothing about kiting, and ended up bying one ... It was so fun! And Bernie & Co. was very good teachers. This was a really good experience!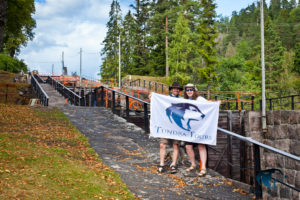 Karen O'Sullivan
Cork, Ireland
Reviewed October 30, 2017
Thanks Bernie! Absolutely fantastic experience, excellent customised tour of Norway, beautiful landscape and truely amazing adventure.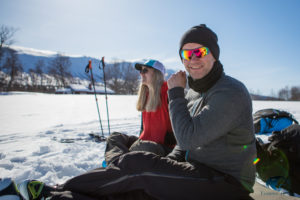 Reviewed February 26, 2018
My girlfriend and I had two great days together with Bernie and Lynn learning how to ride a kite using skis out on a windy and frozen lake in Namdalen. Lots of adrenaline, very nice people and beautiful scenery! PS! Make sure to have pizza together with Bernie and Lynn at the nearby cozy restaurant Fjällripan just across the border to Sweden!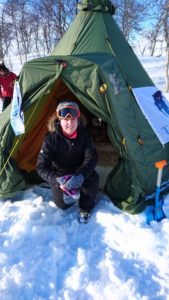 Karen O'Sullivan
Cork, Ireland
Reviewed October 2, 2018
This was my 3rd Tundra Tours Adventure holiday within 1 year. After all 3 is the magic number 😉
From ski expedition to a canoeing journey to snowkiting. I'm excited for the next adventure already. Snowkiting with Tundra Tours was seriously EPIC! Thanks to amazing tour guide Bernie went as always that extra mile to male this excursion incredible as always. Here to the next EXTREME ADVENTURE EXPERIENCE with Tundra Tours
Gráinne & Tomas
Limerick, Ireland
Review July 12, 2017
5 Stars!